Why you should keep your audio and video system updated
Updating your technology to the most state of the art trends is very important, especially when new advancements in technology has come a long way over time. You don't want to be stuck with last year's technology and be the laugh of the neighborhood. Or even your office.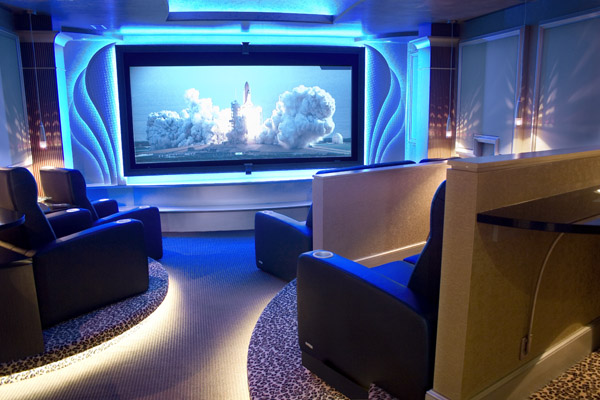 Let's be real. The invention of technology is one of the best inventions of all time improving our daily lives. But, technology has also very annoying.
How many of you reading this article has experienced a slow connection. Whose computers have died during very important projects all because their audio and video systems are outdated?
Here are some excellent reasons on why you should keep your audio and video system updated.
---
What is Audio and Video Systems?
Audio and Video systems are wire together video/cable signals together speakers and TV screens throughout the entire home. To control your systems, just the push of your remote and you're in charge of how loud the audio is and the resolution of your screen.
Where do you keep these components?
DVD players, Blu-Ray players, and CD players can be mastered in any part of the room. If you don't want the wiring laying around in the plain site hide them in a closet or blend them in with the walls.
---
Which is Most Important: Video or Audio?
Once upon a time, movies were silent. Audiences could only see the picture. Then the sound was born. Which is more important to you? Both audio and visual are important to add to a home theater system.
Audio and video technology enhances any entertainment experience amplifying the sound to its audiences.
---
Audio and Video Systems to Use
Single Amplifier/Reciever Driving Speakers in Multiple Rooms
Single amplifiers/receivers cost less out of any sound and video system. The amplifier is wired to several different rooms receiving music or sound from the movie. Not fond of the film the kids are playing. Easily adjust your sound in whatever room you're in. The output is split between two or more speakers controlling the master volume and source in each system.
Multiple Amplifiers/Receivers Sharing Sources
In this set, the multiple amplifiers will lessen the annoying fighting in your household. If one room wants to listen to two different songs, you can! The receivers easily go together and don't mess up your sound. Owners can easily control the volume on each amplifier for better music experience.
Purpose Made Multiple Zone Amplifier Systems
The purpose made multiple zone amplifier is the highest rated out of any of the sound amplifiers mentioned. Combined with a built-in discrete amplifier and with two zones, the multiple zone amplifier systems have six discrete amplifiers and a volume/source distribution system built into it.
Wireless RF – For Single Zone Systems
Wireless RF is the easiest and lost costs for your audio wireless to use control systems. Using these devices help convert IR signals to RF helping transmit walls back to your sing-zone equipment systems.
Coax Video Signal Transmission
Using Coax Video Signal transmission helps the cable transmit IR commands back to your system. In order to have a working system, you need to have a home coax cable system can be run in a location at home. Using Video Signal better establishes zoning capability and also provides one of the best signals.
Hardwired Signal Transmission
If you're looking for the most preferred method for audio and video systems, the hardwired signal transmission is for you. You can easily run cable by hardwiring IR signal transmission making is flexible for the design or signal transmission.
X10 and Home Automation Control
Other useful equipment that can help the Home Automation Control are computers, X10 Tabletop, wall-mount, and wireless RF transmitters. These controllers will easily help you with your audio and video experiences and even gives you some new and exciting possibilities in the deal. With the control of your own equipment, you or other members of your family can choose to want you to want to listen or watch in any part of the house.
---
What is the Kay to a Successful Audio and Videos System?
For a successful audio and video system make it possible to control the centralized equipment from each remote listening location.
Without the right equipment, it's safe to say that you won't enjoy your movie streaming to the fullest. That's right, without the centralized equipment you're only going to have to keep getting up to adjust the volume and change source. Use a specific remote for each A/V system.
---
Other Areas to Improve Your Audio and Video System
Improve the Stone-Age at Work
How are you going to get more employees or the customers to buy your products with technology that is so slow that you're actually growing a mustache by the time your screen finally loads.
Don't waste your valuable work time to search all around the Internet for the answer. Just upgrade your system to better prepare yourself for that upcoming presentation. Instead, update your technology and never have any slow signal again.
Improving Technology in Schools
Every day teachers and students constantly use computers. The older you get as a student you're attached to a computer writing out assignments or researching.
Aside from computers, schools are also used for different functions like a school dance or graduation.  Having the best sound quality for your specific event plays a heavy factor in audience attendance.
Update your audio systems for these events in order to have the best sound quality. Install a different media outlet to easily connect to the Wi-Fi.
---
So…Always Keep Your Audio and Video Systems Updated
We hope that this article has helped you provide better advice for your very own audio and video systems.
Remember, you should always update your technology for new and better improvements. Each day the world has invented a new form of technology to help improve our lives. Audio and Video help improve the workspace to enhance a new age rather than the stone age.